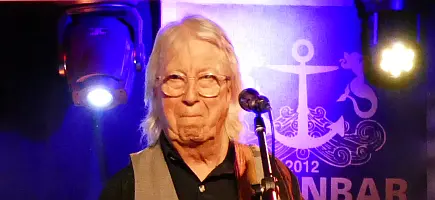 The Norman Beaker Trio –
* Many thanks to Norman Beaker for sharing my concert review on his Facebook account! *
A REVIEW BY ALTAMANN OF OUR CONCERT AT Hafenbar Tegel , BERLIN
Norman Beaker, who played in the Hafenbar Tegel for the first time in October 2021 and was convincing, has done it again. He got the audience to celebrate the blues with him again on September 16th, 2022, at his second guest performance at the same place, and he really didn't need a long start for that.
After only a short time he had reestablished contact with the audience, which made him particularly likeable at the first concert, and his Berlin fans were gripped. It's pretty hard to resist the little jokes and moody anecdotes about his musical life.
In any case, Eve and the ALTAMANN don't succeed and the greeting by the master before the concert, as if you've crossed paths several times for years, makes it easy to get involved with this man and his excellent guitar playing. He is not only fit with his instrument, but also an artist in interaction. We are fans!
Norman Beaker delivers without end
With Ronald Burssens (Belgium) on bass and Leo Baltazar (Croatia) on drums, he again had a perfectly coordinated trio at the start this year. With this support behind him, Norman Beaker was able to concentrate fully on his presentation.
And this was once again an experience. Whether it's fast tracks or the slow-paced Tough On Me, Tough On You, which he brought to the stage with his Norman Beaker Band and the author of the track Chris 'The Voice' Farlowe Live at the Rockpalast in 2006, Beaker delivers without end away. Even if ALTAMANN were to repeat itself, this man didn't end up in the Blues Hall of Fame by accident.
Two hours of the best music, wonderful. With a drummer who occasionally played unleashed and the bassist who acted as a calming pole, who concentrated on the bass line and ensured the right groove, Norman Beaker and his trio made this evening an experience.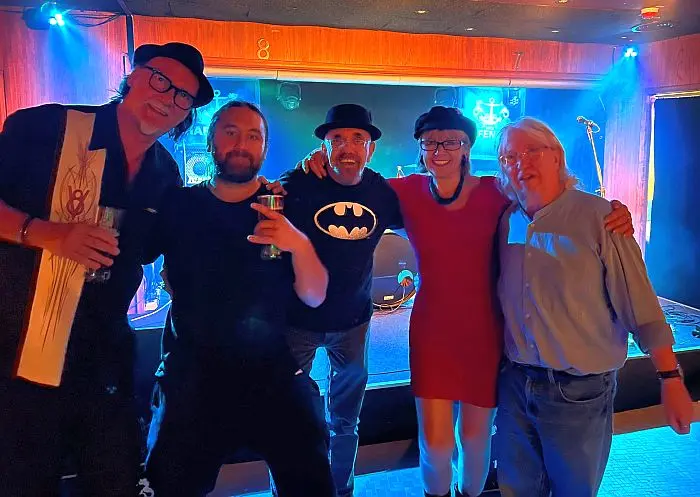 You simply have to see him live to experience what he has written for yourself. The ALTAMANN can hardly give a better tip for blues and guitar music fans. Of course we have a fixed date for the next concert.
At the moment he has finished the first part of this year's European tour with concerts from Austria to Norway, but maybe he will still come to you for the second part of his journey. I can only wish you that.
A little hint: On Friday, October 7th, the band's drummer, Leo Andelkovic, will be a guest at Hafenbar Tegel together with his band The Screaming Wheels from Croatia. Then there's a lot of blues rock on the ears and he then plays the guitar.